In the middle of the blinds is a 3-layer composite – a 'mylar sandwich' with thinsulate in the middle. We glue it together from huge rolls & sew it into blinds in the She Shed. The offcuts of the 'sandwich' are are often large but not wasted, we use them as packaging to protect the blinds in transit. It struck me as wasteful to use such a high tech product just once in this way.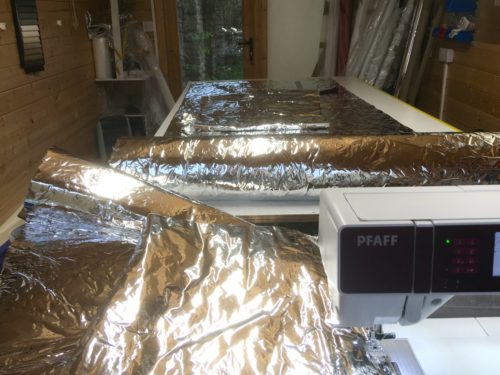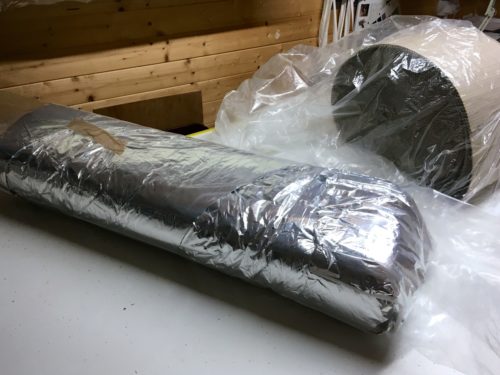 Mylar is 'space blanket', often used as emergency blankets, and thinsulate is used for polar gloves, so the offcuts are ideal for warm & lightweight sleeping mats, clothing or protection from cold & damp.
We now stitch the edges of the larger offcuts and give them as multi-purpose mats / blankets to the Refugee Action in Somerset East (RAISE). (Facebook page). They are a group who coordinate ongoing support to refugees around the world. They meet every Monday afternoon at 'Your Storage Space' in Frome to sort through items and arrange delivery. Some suitable items go to Calais, others to Syria, working with RAFT in Taunton. (Facebook page). Here is a list of their achievements.
There is a long list of items needed on the website. At the moment men's gloves, hats, scarves, socks and pants are priorities but also blankets, clothes for women and children, travel cots, walking aids, toiletries, and cold remedies.