We are excited to launch a new range of fabrics, carefully tested to ensure they work well with our 25-component thermal blinds. For samples please send an email with a photo of your window(s) & sizes and a list of the fabrics you are interested in. Check the ordering page for measuring guides.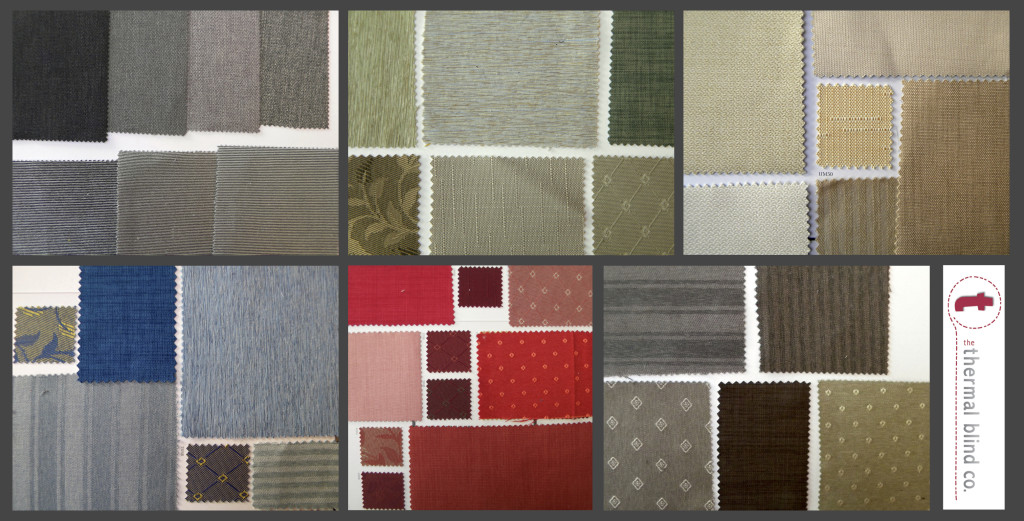 The images below are split into the 3 price bands, with Astoria & Waldorf offering the best value blinds. Click and zoom for close-up view.
There are 3 price ranges, A (Waldorf & Astoria, 32 colours), B (Motif & Velton, 40 + 21 colours) & C (Agua, 10 colours, fireproof & suitable for public buildings). Below these you can see some colour ranges for inspiration – Creams/Beiges, Greys, Greens, Reds, Browns, Blues & Darks.
A: The full range of Astoria fabrics (PRICE RANGE A – low) is here; (click to enlarge)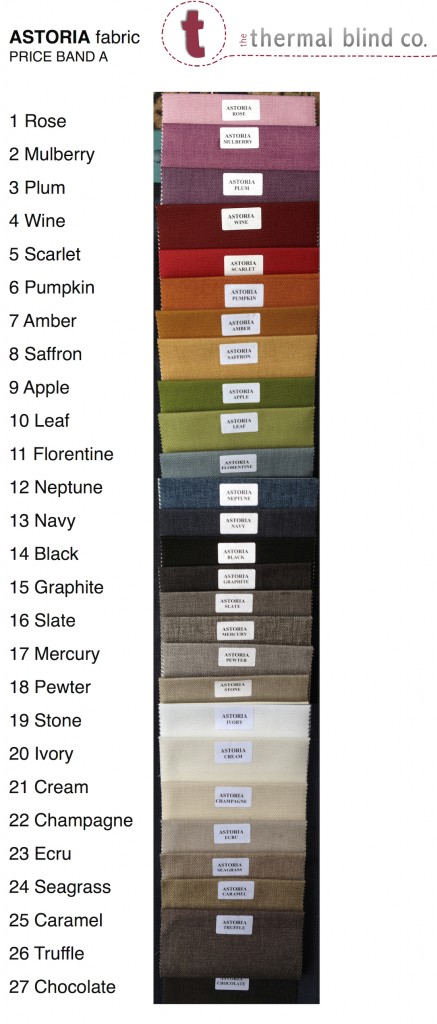 B: Here is the full range of MOTIF fabrics (PRICE RANGE B – mid) – click to enlarge or scroll down for high-res images.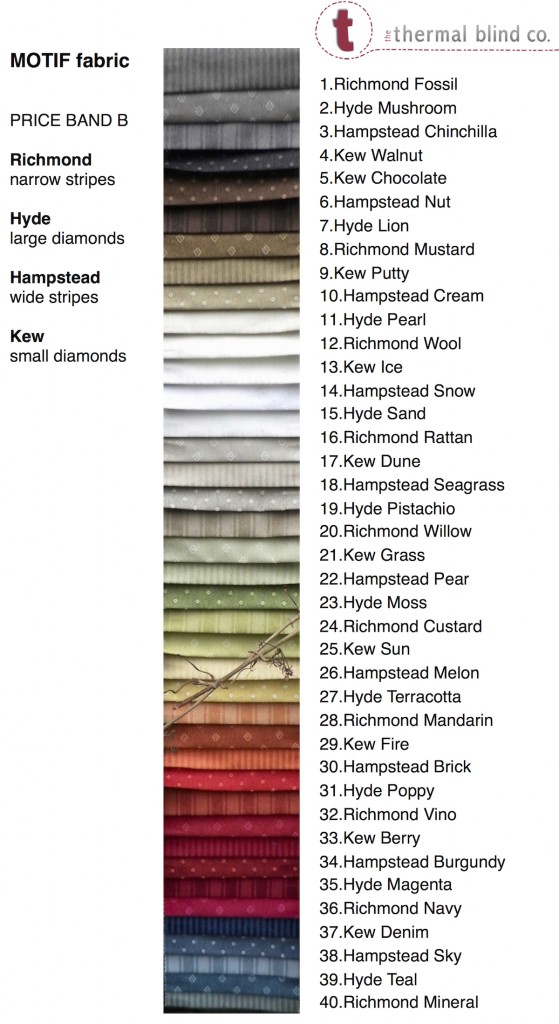 Section A & B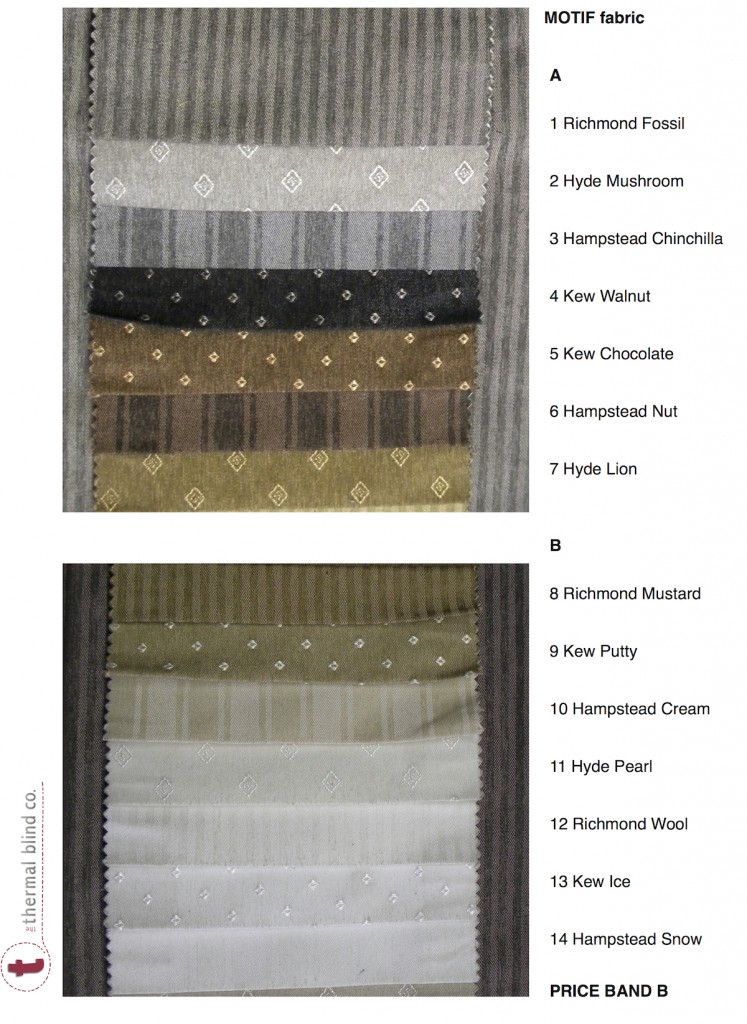 Sections C & D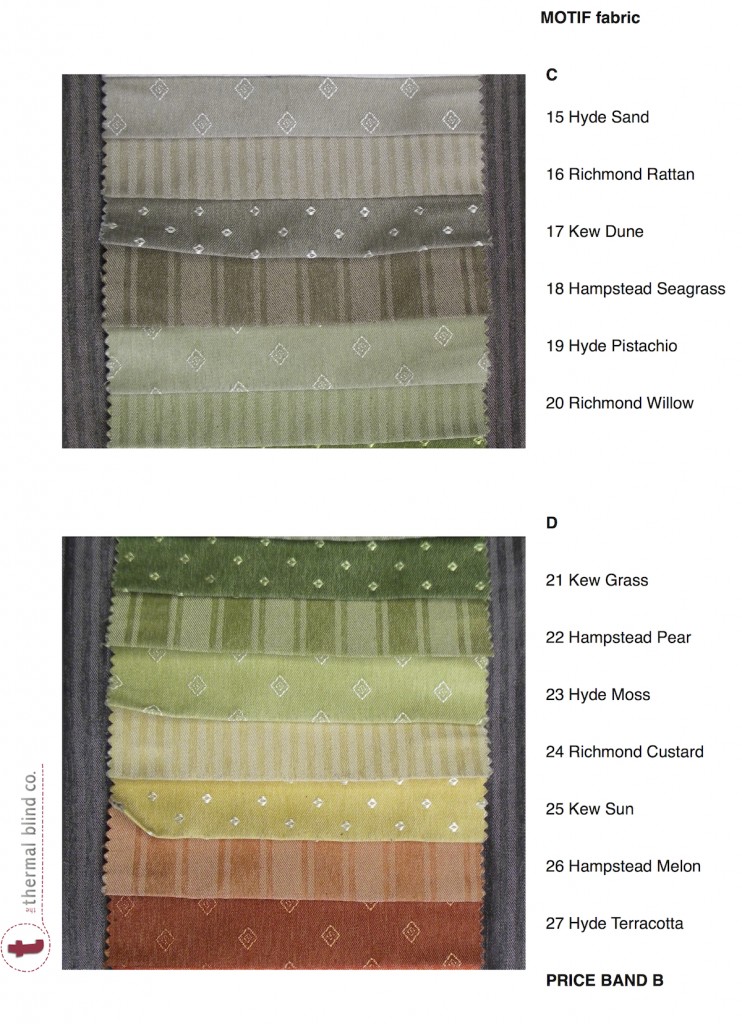 Section E & F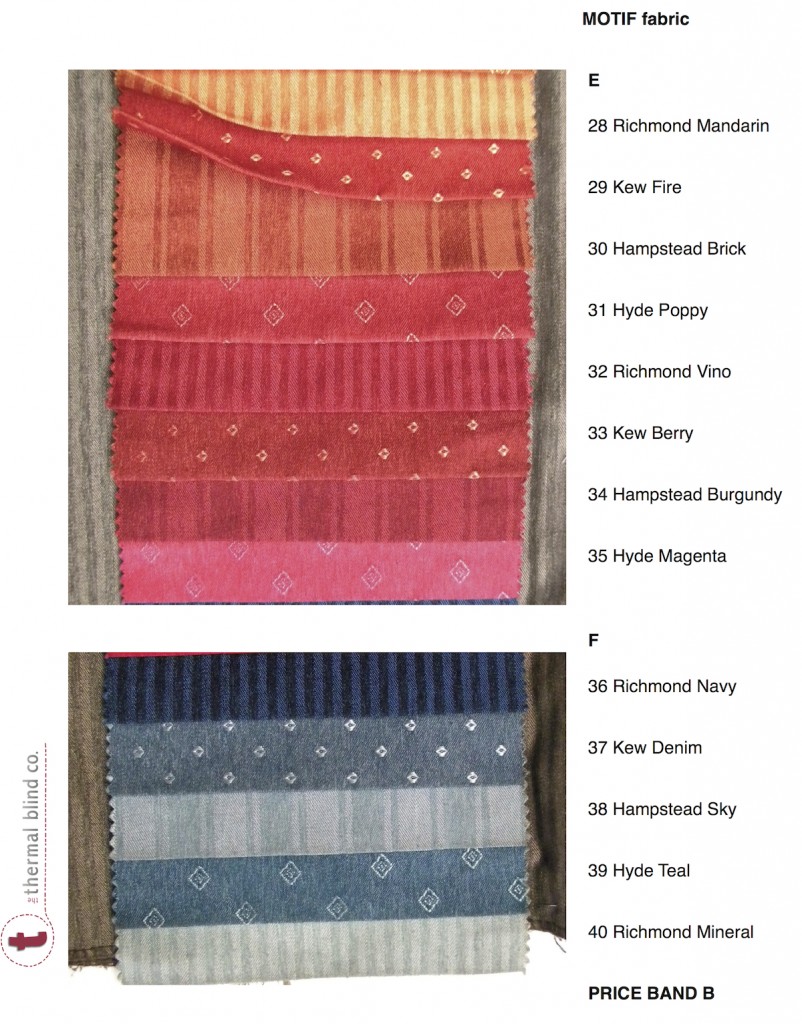 C: Velton (PRICE RANGE C – high)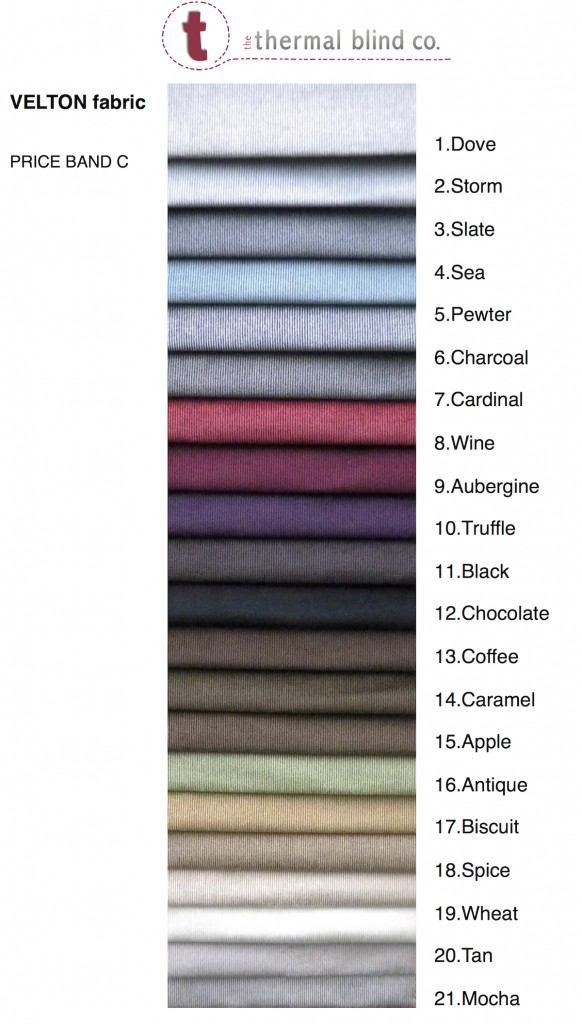 C: Agua (PRICE RANGE C – high)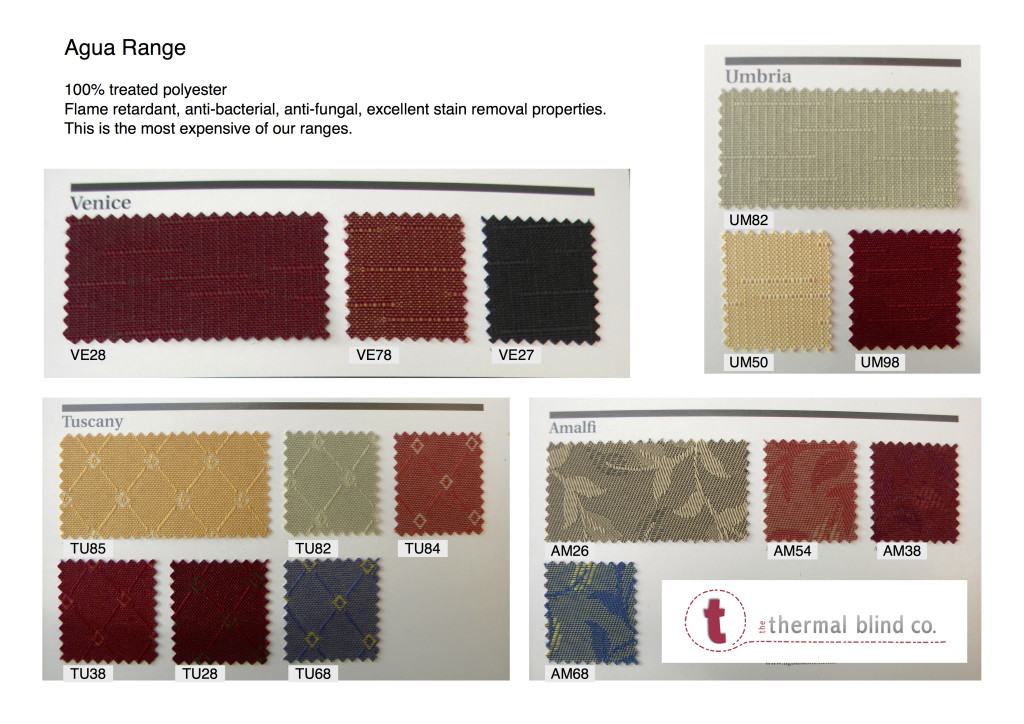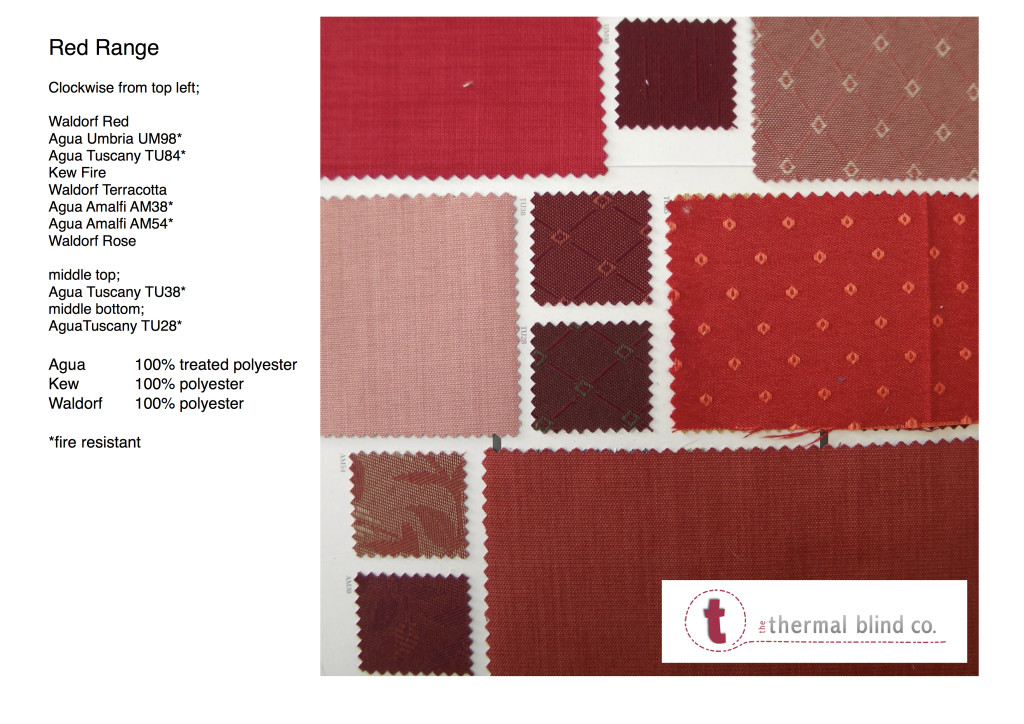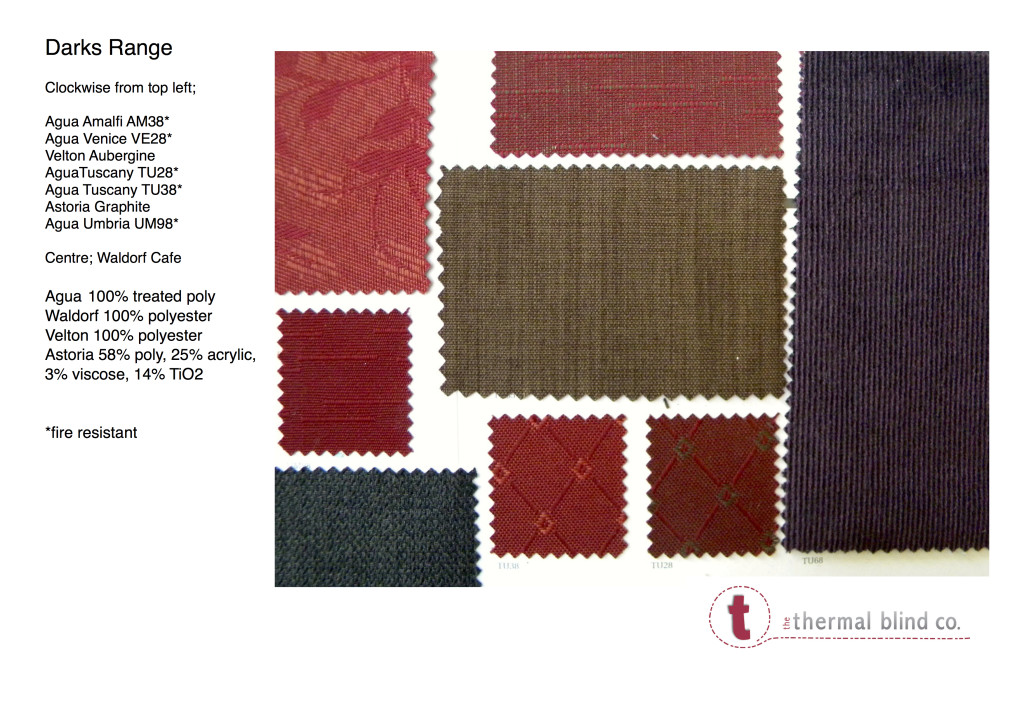 Download as pdf's (up to 5.4MB) AGUA, BEIGES, GREYS, GREENS, REDS, BROWNS, BLUES, DARKS.